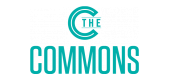 Your Review
Submit a Review

Resident Reviews
|Recommended: YesGood place to live — I have lived in here for a year, it is a good place to live ott-campus.
|Recommended: YesNice homey place, but wifi isn't the best — It's a nice place and I like it, I renewed for another year. However the grounds crew doesn't always clean certain areas and some of them are some of the rowdiest messiest residents. The wifi was good when I moved in but it's really the biggest issue now as the service is on and off, there's no consistency to it. I've expressed the problem to the staff who says it's up to Spectrum and then Spectrum says they can't do anything because it is a community wifi so whatever they do for me would effect others. Also I get the smell of cigarettes and weed blown into my apartment through the AC vents, kind of annoying since I don't smoke but my place smells like I do. However, there is plenty of parking, the community is friendly, the staff are friendly and communicate well, maintenance is quick, and the apartments are cozy, so I'm a fan
|Recommended: YesBathroom problems — Always have problems in my bathroom.
|Recommended: YesIt's good — they are OK, just sometimes they come too early in the morning
|Recommended: YesThe Review of the Common, A positive review of the place — The property is quite good. it is a good environment, and the location is useful.
|Recommended: YesGood service and location. — Good in general.
|Recommended: YesGreat place to live — Nice place to live. The staff are friendly and helpful and overall seems very well run. Highly recommend living here if you are a grad student
|Recommended: YesGood — The environment here is very good. It's very convenient to go to school
|Recommended: YesGreat college apartment — I really loved it at The Commons, it was so quite and peaceful even on the weekends and there was always plenty parking right by your building. It also felt safe to park and walk in, even at night. Everyone at the office is super friendly and the maintenance staff is also friendly, easy to contact and fixed issues really fast. Everything on the property is really clean as well. Internet is also pretty fast for a college apartment and it never went down. Its a little bit far from campus to walk, but the bus stop was really accessible and fast, and it was also easy to drive to class. I have high standards and It is definitely been one of the best college apartments I've lived in.
|Recommended: YesGood — All good